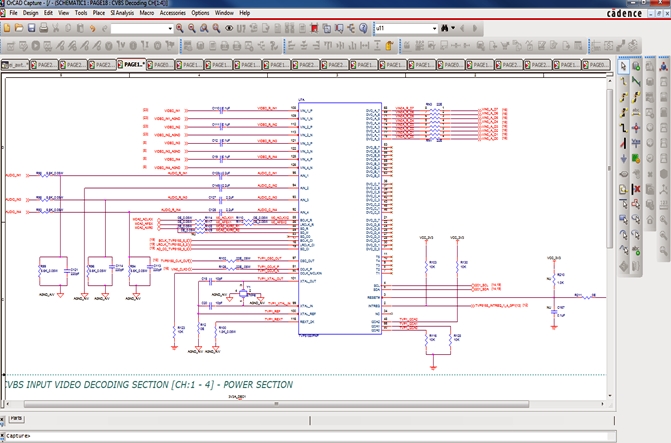 Schematic Capture
Embizozn has indepth knowleadge in creating schematic diagrams that are easy to read while following the signal flow through the circuit.
Schematics capture from hand sketches, block diagrams or Partial schematics for any of industry CAD tools.
:: Schematic Symbol creation.
:: Capturing Hand written schematic.
:: Integration of Schematic and Layout.
We are well versed in both flat and hierarchical schematic creation across the full range of supported EDA flows. Total Board Solutions can create schematic design data as part of the layout process or simply to support your initial design reviews and feasibility studies.
Conversion of schematic across various EDA tools Review of customer schematics as per functional requirement specification and standard compliant Design practices. Schematic capture from hand drawn sketches to full CAD data output including Bill of Materials, Netlist, etc.
Schematic Capture Highlights